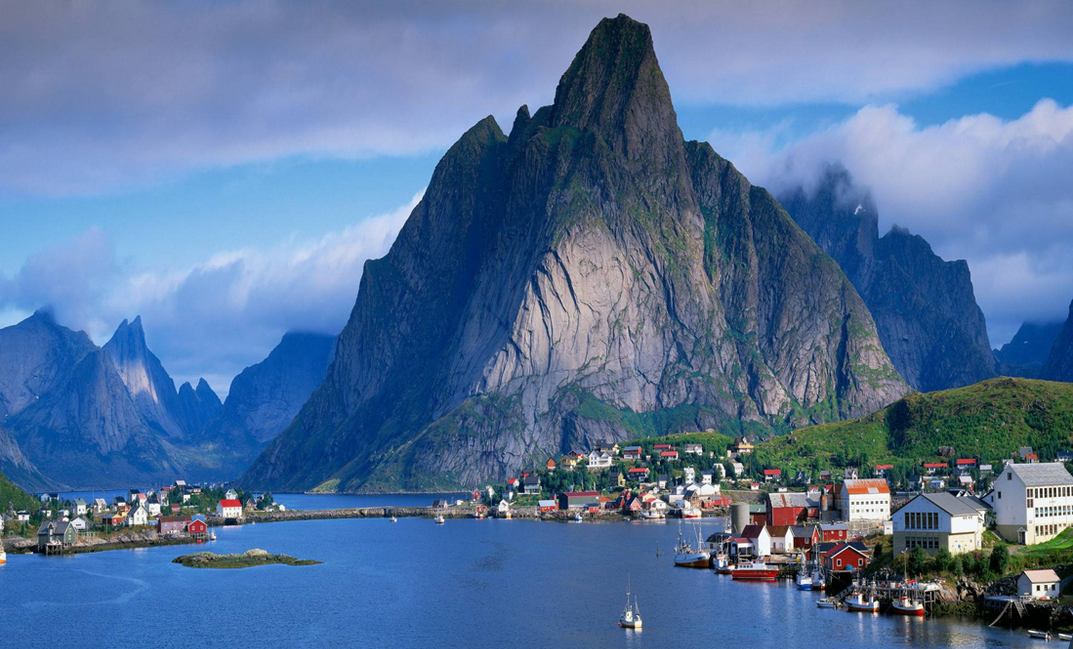 Norway. 10 Things you should know before traveling.
I

Norway was my dream destination and my Bucket List wish for a couple of years. Somehow, once I saw a picture of Trolltunga and my mind couldn't stop thinking about it. Then, once browsing flights I found super cheap flight from Boston to Oslo and I had no doubt any more that I am going.
I knew the country is very expensive. This time I booked hostels and was hoping not to spend too much money. Here and there some things were still unexpected. Here is my Top 10  List of things to know before you go to Norway:
1. If you want to hike, fly West. Bergen is your place to be.
Flight from Boston to Oslo was so cheap so I booked it right away. I never questioned if I want to see the capital. Oslo was still on my list. But my main destination was Trolltunga and arriving to Bergen would've been a lot easier. Apparently the flight from Boston to Bergen was pretty much the same price. If you are going to explore Norwegian nature, that is the place to be. I also found Bergen a lot more interesting than Oslo. Stay in Oslo for two/three days. That will be enough, that's my opinion.
2. Book your train rides online and in advance!
I checked all prices before I went to Norway. This way I knew my budget. I couldn't miss this scenic famous train ride from Oslo to Bergen. But I didn't have my ticket booked online, in advance. I wanted to take my train ride in the morning, this way I could enjoy all the beauty.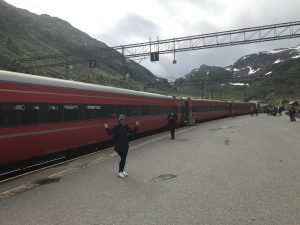 The night before all online tickets were sold out. I ran into the station, but all cashier windows were closed after 7PM. I barely found someone to help me with my questions and I finally found random conductor. He advised me to show up in the morning and get on the train. Which I did, with two disadvantages: my ticket on the train was double price and my seat wasn't assign to me, meaning whoever walked in with the booked ticket had assigned seat and I had to move around the train, changing seats.
3. Not only is the train ride scenic. I would get a car.
Before I went to Norway I read that the train ride is scenic and the bus ride is not so much. Not true. I met several people after, who took a bus and even drove, they enjoyed their ride as much as I did and even stopped along the road whenever they wanted. In this case I would just get together with someone and rent a car. If you have a few people with you, you will spent less money than I spent on my one-way train ride, which cost me $160.
4. Destination. Another reason why the car is very helpful in Norway.
Everywhere online it said that the train ride from Oslo to Bergen is about six hours. Another thing to know. I left Oslo at 6AM in the morning and we arrived to Bergen around 4PM. So my hopes to quickly change trains and go see Voss for a few hours didn't work. Simply because train stopped a few times, the longest stop was at Finse, then if you are heading to Flam you change it at Myrdal and finally we had a train connection in Voss and had to wait about an hour.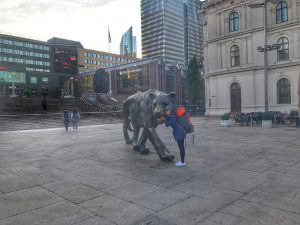 Most of the train stations don't have any help desk or information. Voss had a souvenir shop and some coffee station. So there is no way in the world I could go see Voss and then try to catch another train to Bergen.
5. Nature is incredibly beautiful. Charge your camera batteries.
It is true that Norway is a very beautiful country and to see it you need to get out of the city. You want to picture your walk anywhere you go. There is so much peace and beauty in the air. It feels magical. Charge your camera batteries. You want to capture it all.
6. Norway is expensive.
My main goal was to go hiking and I tried to save as much as I could. I stayed in a hostels and luckily they all had kitchen. A grocery store is your best friend in Norway. Unless you want to pay $14 for hot dog in Oslo or $10 for bottle of water in a convenience store. Or $30-$40 for a single plate in a restaurants.
I've also noticed that Oslo is a bit more expensive than the rest of the country. You want to save money, get an AirBnB or cabin that has a kitchen.
7. Alcohol situation.
If you like to grab a beer or two after the long day of hiking please note: they sell alcohol until 8PM in stores and not on Sunday. This is the law in Norway. You have a choice to go to the restaurant and spend $14 for one beer. But it is your choice.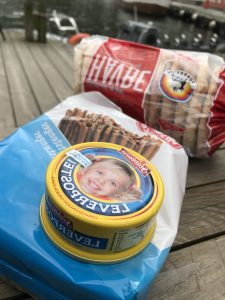 My hiking day was on Sunday and we came back around 9PM. After 12 hours of hiking you dream about a hot shower and that well deserved glass of wine or beer. What a bummer it was to find out everything is closed!
8. Shopping situation.
Another good thing to know if you like to shop. Most of the stores close at 4PM and some run until 6PM. Another strange law in Norway. So if you want to get your souvenirs, get them as earlier as you can.
9. Buses.
You can probably take a bus anywhere you go in Norway, but they don't run often. Especially on a weekends, holidays and summer time.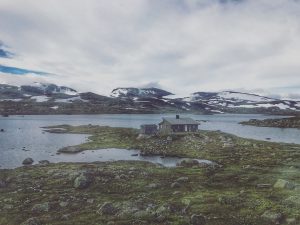 Nope, they care about their citizens first not about you, random traveler. So check your bus schedule in advance. Another good reason to have a car, and please don't forget it is very hard to find help at the station because everything in Norway has certain hours of work. Also, I was told you can't pay with a bank card on the buses. Not true. You can pay with a bank card anywhere you go in Norway.
10. Pack light. Travel smart.
Norway is all about its nature and laid back people, that stay fit and healthy. I doubt someone will pay attention to your watch or the color of your coat from the last designer's collection. Pack light, get your comfortable waterproof boots and rain-proof jackets (it was raining almost every day in August), couple hats, weather related, and bring your adventure mood, because you will have plenty!
The last thing: you can always make money, you can't always make memories !
Read how I hiked Trolltunga solo..but with 5 million others. Yess…