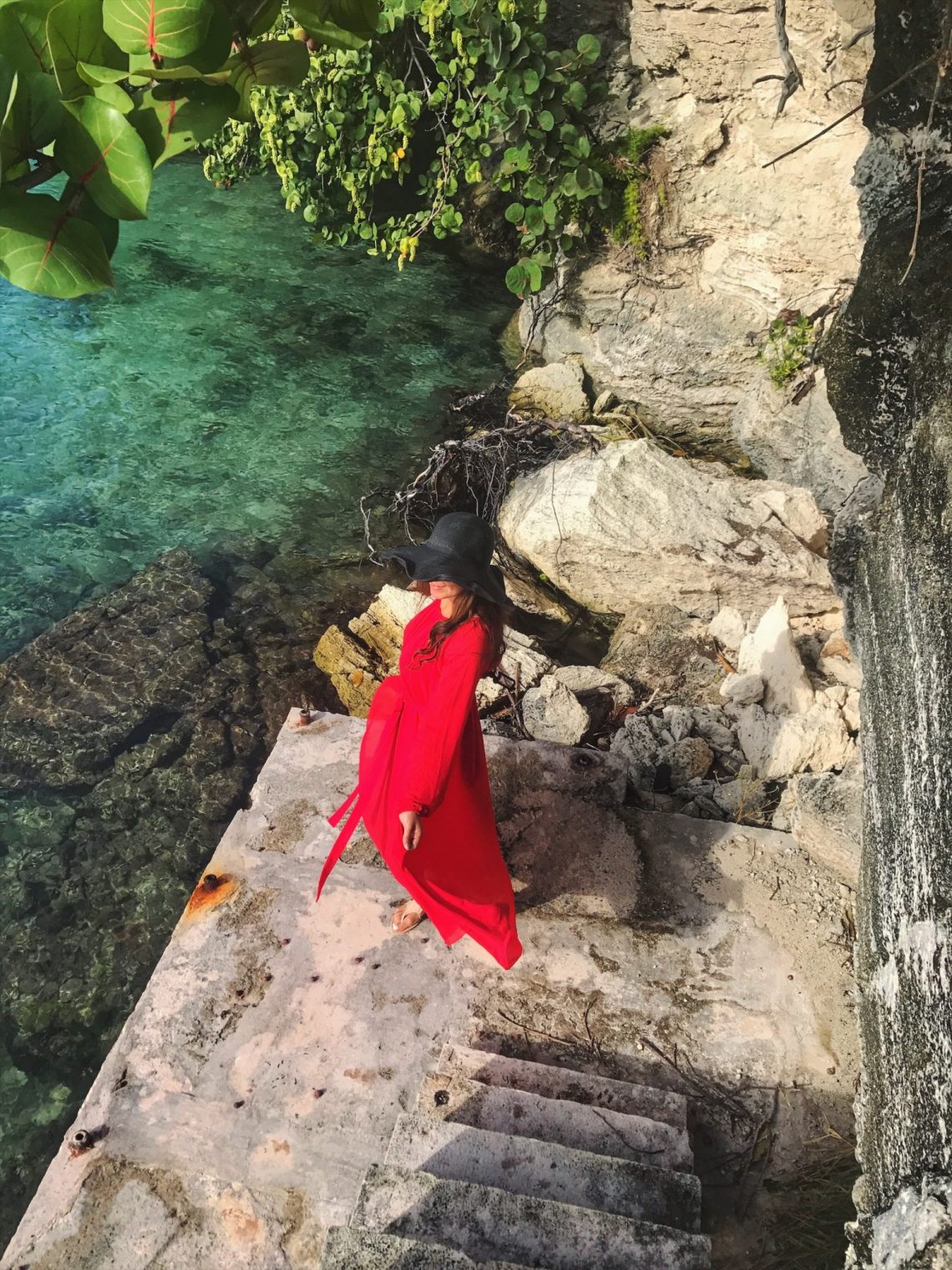 I am an active traveler and I like to travel places that offer a lot to explore. But from time to time I dream about an island escape, I pick one and go. Not sure how Bermuda came to my mind. Most likely I was just browsing ticket prices. I was pleasantly surprised how cheap it is to fly from the US East Coast to Bermuda. I was more surprised when our pilot announced that our flight is only 1 hour and 40 minutes (damn it, it takes me longer to drive to New Hampshire).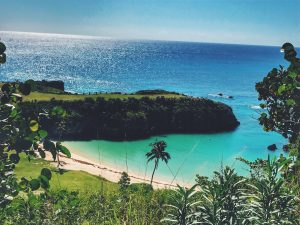 Bermuda welcomed us with 75 degree weather in the end of October and blue skies with a bit of soft clouds around. Hey, not too bad right? The year of the most terrible hurricanes and Bermuda stayed strong!
Bermuda is a British territory in the North Atlantic, if you hold US Passport you don't need visa. It is very small, about 20.54 mi in diameter, the roads are opposite, you drive on the left side, and beaches are pink. Those are probably the only things I knew about Bermuda before my trip. I also had a huge list of things to do with me and was fully prepared to bring it all to life. Well, it didn't really happen. And here are my reasons why:
Bermuda is too pretty itself and has too many beautiful beaches.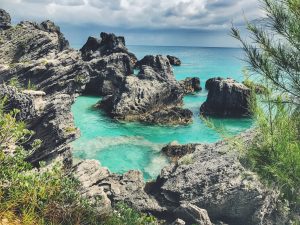 There was my mistake when I thought that I can visit all of them in five days. Once you see one pretty beach, you simply don't want to leave it and want to enjoy it as much as you can. My first beach pick was the Horseshoe Bay Beach, apparently rated #1 Beach in Bermuda and I know why now.
 2. Bermuda has very many beach activities and you need time for it.
My second day was in Tobacco Beach, where I snorkeled, dived, learnt paddle-boarding (well someone learnt, someone fell and entertained everyone on the beach :)), water biked, sea scootered and simply enjoyed their fun bar. They also have a pool table right in the water. You need a full day at such an awesome spot.
3.Bermuda is a history.
While I had a big list of things to see, there are so many of them, you need time to explore. We stayed in Hamilton Parish, which is the center of the island. I definitely wanted to see both sides of the island, the North and the South. So one day we drove our scooter all the way through the South Shore, to the historic Royal Naval Dockyard. It is a gorgeous ride via Warwick Long Bay and coloured village of Somerset and Sandys Parish. Near Dockyard you will find Kings Wharf, where most of the cruise ships land (that is probably where you will land, if you are on the cruise), National Museum of Bermuda, shopping mall, artsy center and bunch of bars and restaurants.
      There are also some water and dolphin activities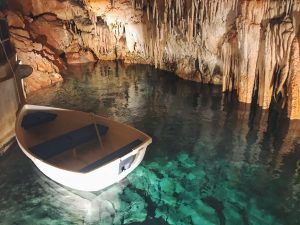 The northernmost point of Bermuda is St.George's Island and Fort St. Catherine. Colorful houses, unfinished church, the Fort itself and the cute Square in downtown with old Bermudians, locals, smoking cigars, is your dive to Bermuda's neighborhood where you feel home.
4. Bermuda is full of natural wonders.
Fantasy Cave and Crystal Cave are some of them. I seriously couldn't miss tour to the caves, as I love caves so much. After the tour I wanted to buy my ticket again…That is how breathtaking it was.
5. Bermuda is a foodie and a swizzle inspiration.
It is full of cute restaurants to any taste and the food is very good. Seafood stew is your must try dish and of course your rum swizzle. We loved to watch people, sitting on a patio at Lobster Pot in Hamilton. Enjoyed fresh fish at Wahoo's Bistro and Patio. And had fun at Swizzle Inn. Special star to this one. Casual food and diverting atmosphere, your must visit this place!
There are many more things to say about Bermuda. It is simply peaceful and beautiful and people are very friendly. It is not your party place (but even if you want to party, you will probably find a place to be), it is all about enjoying life and listening to nothing but the field-crickets at night.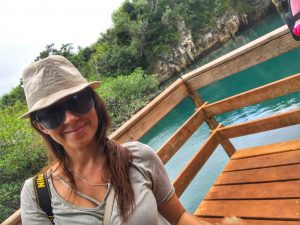 it is a little pricey but definitely manageable: stay in Airbnb, buy your food at the grocery store, your wine at duty-free, visit natural and historical places, ride ferry, explore beaches, bus runs everywhere and taxis. They also have Hitch services, your equivalent to Uber, download app and order it from any place.
Things I learnt in Bermuda:
To take selfies and videos of beautiful surroundings while riding a scooter
You get lost on dark unknown roads and find a way back without a map (it is because Bermuda is so small)
You get lost and find the most beautiful golf courses and untouchable wild beaches
No one is up on Sundays till noon, so if you want to explore, the whole island is yours!
Ferries don't run on Sundays
Rent your scooter upon arrival, or as soon as possible, they open until 5PM, but they also deliver them to you
Most of the activities open until 6PM
Blue Lagoon is a beautiful place to dive and hidden caves are everywhere at Tom Moore's Jungle aka Blue Hole Park
Besides scooters you can ride cute two seater electric car – the Renault Twizy
Ice-Cream parlor and small coffee shops are your best treats
You can chase chickens! They are everywhere!
And if you want to finish my list just go and find the Abandoned Royal Navy Commander's House, Spittal Pond Nature Reserved, City of Hamilton Walking Tour, see Jack's Pirate Fire Show, climb to the top of Gibb's Hill Lighthouse, see the aquarium and the zoo, see the glass beach, Bermuda Craft Market and Daniel's Head Park…
And then ..think Bermuda…think Paradise…..