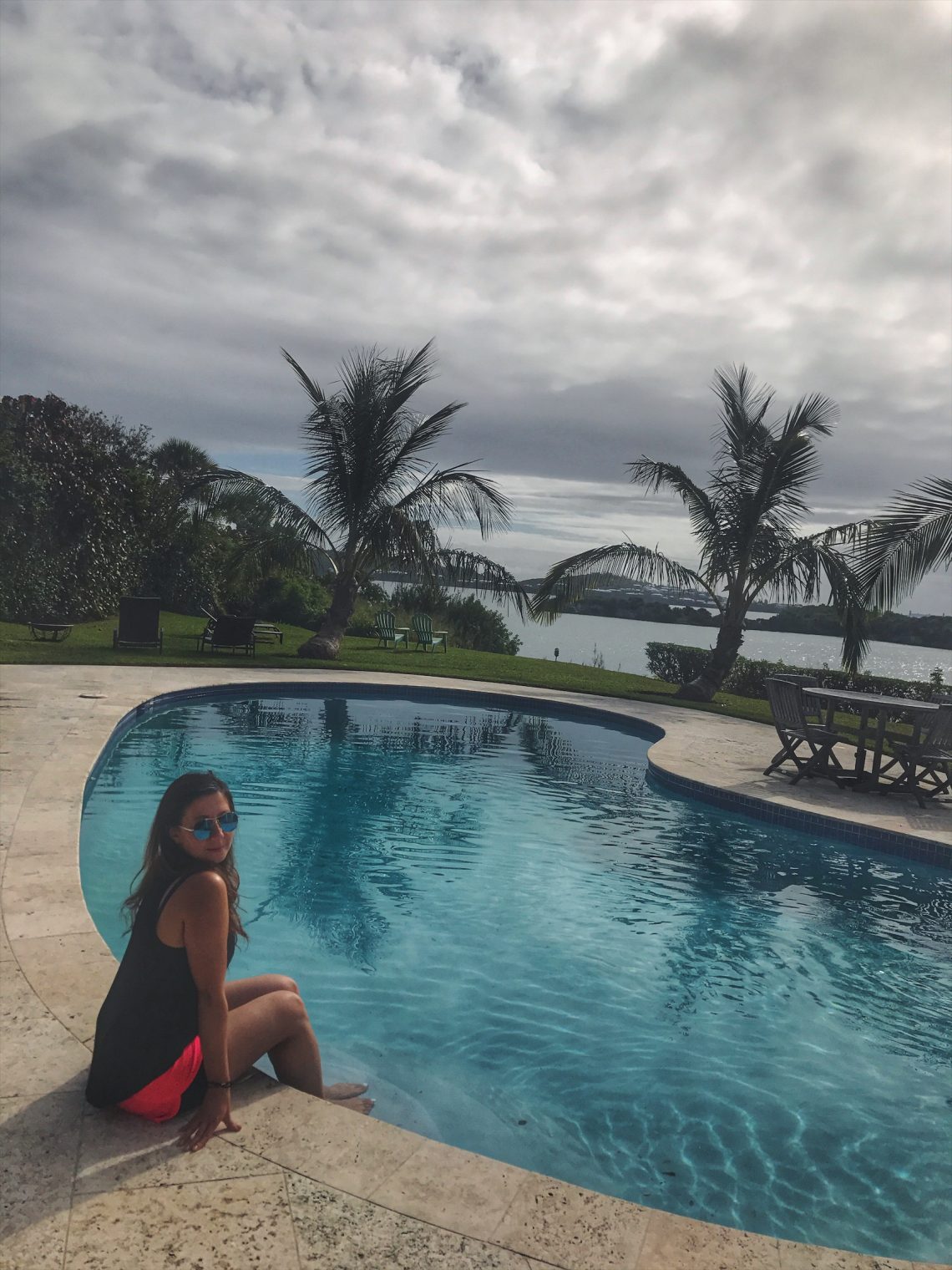 Mexico. I went to Cancun and I didn't like it.
I try to be honest when I write. So if I say something about a place I didn't fall in love with, please do not take it offensively – feel free to share your thoughts and experiences.
I was exited to go to Mexico. Very. I'd heard everyone speak so highly of Cancun so I Just had to go. I did some research, found super cheap tickets and spent about a week there to celebrate New Year.
Nothing impressed me upon arrival. I had been to other developing countries and had still seen friendly faces, but people here were not helpful at all. After much searching, in the reviews I had read of Cancun, they said something like "I just jumped into a  cab that took me to my hotel"etc, THIS IS NOT TRUE. All buses and shuttles at the entrance were going to resorts. My hotel was only 15 minutes from the airport..Most taxis did not want to take me and were asking insane prices – about $50 for a fare.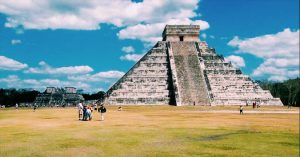 Looking back, I assume that most locals are not used to seeing a woman traveling alone and will try take advantage of her. Even my negotiation skills did not help in that caseI ( Thank goodness for an outdoor place that was selling a much needed Margarita for a $1!) . I told the taxi drivers that I would not be paying any more than $20. I guess my stubbornness won. I was eventually approached by a fun driver who offered me a Corona right away (he had a beer cooler in his van), welcomed me to Mexico and told me about places to go. He also gave me a flyer and mentioned that he does tours to the Mayan Tours, however I found that this tour is a lot cheaper if you buy it from a hotel.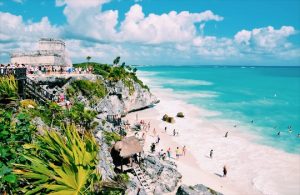 I stayed at the hotel Ibis Centro which was very affordable, clean, had a supermarket downstairs and couple of restaurants nearby. It was only 15 minutes away from the downtown resort area. I do recommend this place to someone who is traveling solo and prefers to stay away from the tourist areas.
The city of Cancun is divided into two sections: the Hotel Zone island with the beaches and resorts, and Downtown Cancun, where the locals live. Nearly all tourists spend their entire vacation in the Hotel Zone, but Downtown Cancun has its own inviting attractions.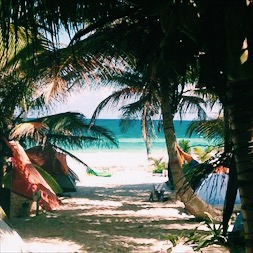 Places to see and things to do:
El Ray Mayan Ruins are right in the city and will cost you less than $5 to enter.

Tulum, just over 80 miles to the south of Cancun, is the only major Mayan archeological site to overlook the Caribbean.  This archeological zone dates from the post-Classic era, and was inhabited after 1200 BC. It contains more than 60 structures.

Chichen Itza, the ancient city that was once the center of the Mayan empire in Central America. Probably the most impressive Maya Ruins.
Ferry to Isla Mujeres (the Island of Women). Snorkel, visit the turtle farm or just enjoy the beautiful beach.
Playa Delfines Beach. Worth checking out. Great views of surrounding Cancún and is easily accessible by bus.
Cancun Underwater Museum (MUSA). You can snorkel, scuba dive or take glass-bottomed boat to everything close up.
Tulum for camping on the beach.
Playa Del Carmen, enjoy the beach and walk the La Quinta Avenida, the main street that has some cute eateries.

Isla De Mujeres
I found Cancun overrated and overpriced. And yes it is full of party people. If you are a part of that scene, Coco Bongo, Grand Oasis Cancun, Hotel Riu Cancun are your places to be. The scenery is beautiful and you might enjoy everything more than I did. The ancient history is fascinating. But there was something in the spirit and the eyes of people that I didn't like. No sincerity.
A few other things:
I have learnt that a real burrito looks different in Mexico!
Don't drink cheap alcohol or liquor as it might contain home-made ingredients. Better to get your alcohol duty-free or buy wine or beer from supermarkets.
Only eat Mexican food in Mexico. I decided to eat Italian and refretted it big time – it was not good at all and pricey. Mexicans are good at Mexican cuisine!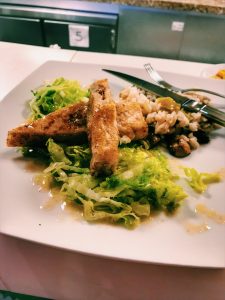 If you rent a car in Mexico and don't have accident insurance you could get jailed until the claim settled. Get your own insurance!
Upon arrival you will have to fill out three customs forms. Do not loose them! I didn't think I would need them so I threw them away because you never need to keep them in other countries. Apparently in Mexico you must keep them…. if you want to leave the country. I couldn't go through security without the paper! I had to pay $48 to get replacements.
Mexican laws are very taught and you need to be a very well behaved tourist. Badly behaved gringos will not be tolerated.
I was very happy to get on the plane to the USA! Bye bye Mexico, I will probably give you another chance somewhere in Guanajuato or Mazatlan  but not any time soon.