The Red Sea area is not very well known at the Western Hemisphere. However but it is very popular and almost iconic place to visit for some Europeans and Russian nationals. The most popular Red Sea destinations are Hurghada, SharmElSheikh, El Gouna, Marsa Alam and Dahab.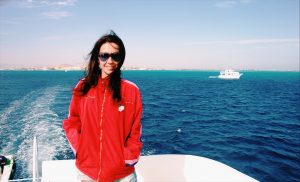 When you step outside of  Hurghada's airport, you can hear locals speak Russian, German, Italian or other European languages (most of them will still speak English, don't worry).  Most tourists arrive in groups and their buses wait for them outside.
Hurghada, Marsa Alam and Dahab are cities that were inhabited back in the 1900s and this sets them apart from typical modern part resorts. If you go there, you can rent a car, get a taxi or become friends with a local, and ask them to take you around. The cities are great backdrops for typical Egyptian life.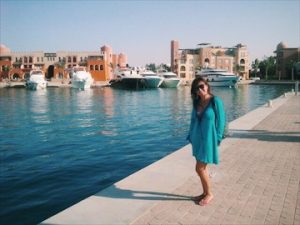 Sharm and El Gouna were designed especially for tourists, so most of the "locals" you meet there will be people from different parts of Egypt who have moved there for better lifestyle.
You can find many fun things to do in those areas.
City Centers are always fun. They have many restaurants, bars, clubs, parks, shops and activities, Hurghada has a beautiful marina where you can stroll around or take a boat tour, El Gouna has seaside walks, golf clubs, lots of social activities.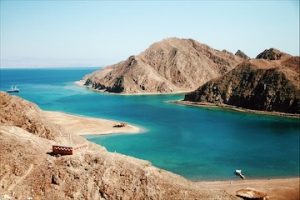 Beaches. Most hotels here have their own beach. Those that dont are cheaper and mostly for locals. these do not offer many activities, but for a small fee you can use any hotel's beach. The most popular hotels have water parks, music and bars. Paradise Beach Resort in Hurghada is my favorite.
Outdoor activities. Be prepared to be approached by tour operator who will try to sell you a variety of tours. Tours are extremely popular in Egypt and they are very cheap. I do absolutely recommend them. Although the tours are great value for money BUT don't forget to NEGOTIATE. Remember my first blog about Egypt ? 🙂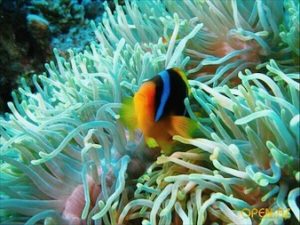 Your hotel will always promote its own tour provider but I find hotel tours too pricey. I prefer to use private guides – they are qualified and give you more value for money. But DO NOT book them online before you leave home – it is best to see what is available after you arrive. The variety is amazing and tours are frequent.
The small town of El Gouna is about a 40 minutes away from Hurghada. I believe buses go there twice a day. Take your ID with you. El Gouna is privately owned and it is literally in the middle of the desert. It is popular with celebrities, rich people, world competitions etc. so security is tight. El Gouna is very pretty and has some very good restaurants and the best diving schools in the area. The Red Sea is one of the best places in the world to dive, due to its superb marine life. So if you are up for a diving adventure, go for it!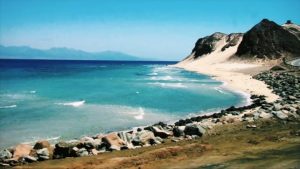 My personal favorites places are Taba and Marsa Alam!  While you still can find activities in these areas, they won't be as touristy as  Hurghada or Sharm. Dahab has some really beautiful mountain views and the best snorkeling places, but little Taba owns my heart – its beautiful lagoons and coves are more for independent travelers. It is quite and peaceful and it has possibly the best golf courses in Egypt. Taba is a true gem of the Red Sea.
Another landmark of the Red Sea you should visit before it is gone is the Desert Breath. It is located about 20 minutes away from Hurghada, it is a double-spiral art work that consist of cones with the water pool in the middle. The cones are half falling and water has evaporated, but it is still worth seeing.
My most memorable (and recommended )   tours of the Red Sea area are here.