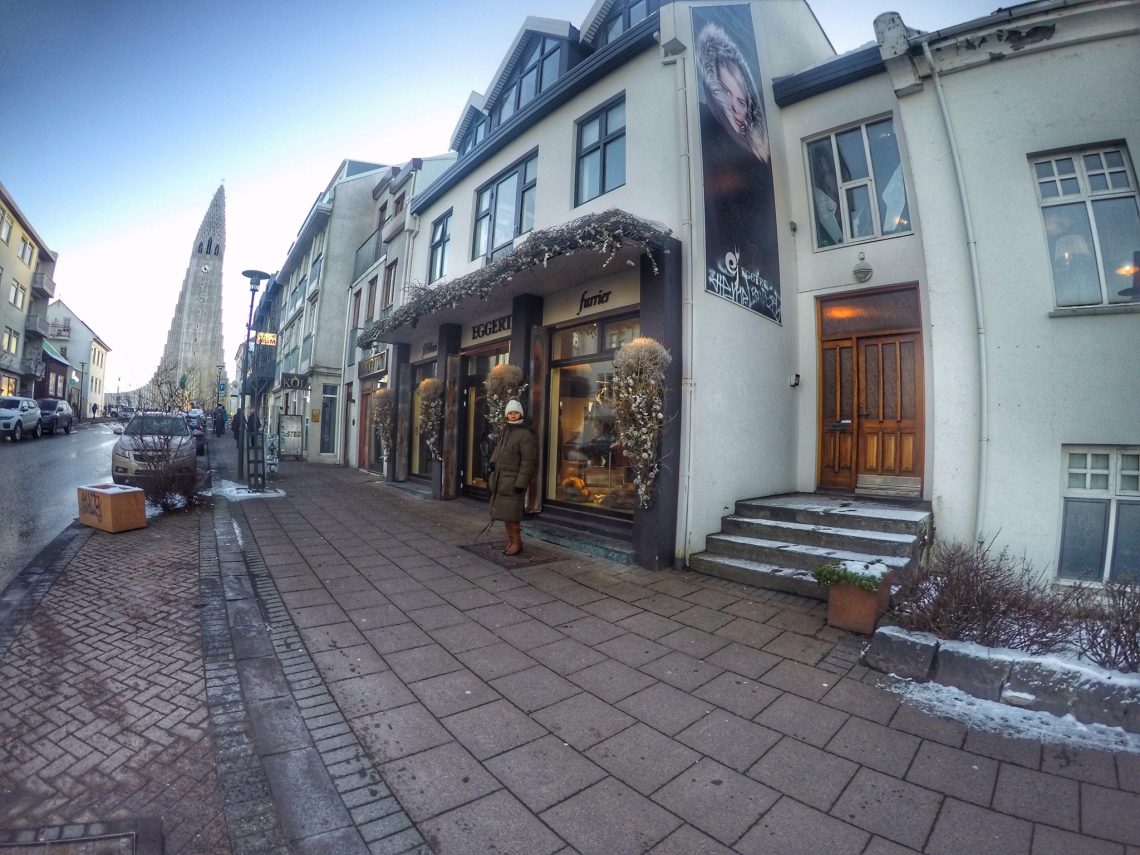 Traveling Iceland in Winter
Traveling to Iceland in winter was probably one of the craziest ideas I have ever had. But since it is only one chance to see the Northern Lights, I wanted to take it. Besides, the ticket from Boston was ridiculously cheap. I was able to travel for $100. Check www.travalias.com for the best travel deals.
Here is what I have learned while visiting Iceland in winter:
1. Iceland is a bit pricey, as any other Scandinavian country. If you are wondering whether or not to use a hotel or AirBnB. AirBnB is probably your best idea. I got very lucky, renting a really nice one for a decent price. It was on the top of the 12th floor building, overlooking a harbor; it was in one of the neighborhood areas.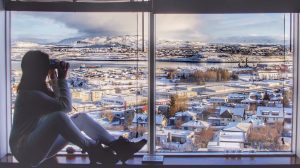 It is better to rent a car in Iceland. There are some buses that run within the city and neighborhoods, but the most visited areas are outside the city and there is absolutely no way to get there without your own transportation. You can always take a tour, but your options and time will be limited. We used a rental car company called Sixt, they had the best rates for rentals and insurance. You can easily find them at the airport car rental area

s

.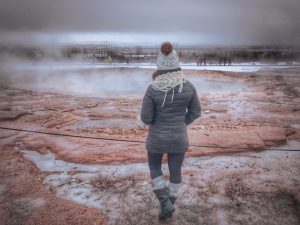 Important thing to remember, when you rent a car in winter. You absolutely must have

a

four- wheel drive vehicle. Going outside of town is a bit dangerous if you don't have a good car. Once you get off the roads and go to see The Golden Circle

,

(I am pretty sure it will be your first destination), the winds can be very strong and snow is heavy. The roads are not plowed in those areas and there is not even one single light. So, once it gets dark, it is VERY dark. Without a good car, you simply won't be able to drive.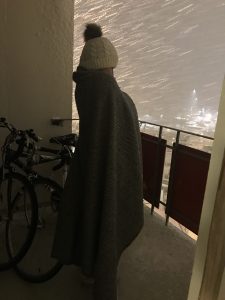 The weather itself is very unpredictable. Out of six days, we had seen it all in terms of weather -– from the strongest wind and heavy snow to icy roads, rain, freezing cold, and then all of sudden warm sunshine. So be prepared clothes wise.
As I mentioned above, my main goal was to see the Northern lights.I discovered that in order to see it, the skies need to be very clear and you have to find the darkest place, best outside of the city. The Northern Lights or Aurora Borealis is the result of collisions between gaseous particles in the earth's atmosphere with charged particles released from the sun's atmosphere. It' s not something that you can always see

.

It is something that shows up in the skies and most of the time, it immediately goes away, you have to patiently wait for it, and you will be lucky if you do see it! I wasn't. Also, I need to mention, if you want to capture it with your camera, you need to have a really good DSLR camera, there is no way you will be able to do so with your GoPro or your phone.
Last, but not least, it is better to get a place with the kitchen so you can buy food and cook for yourself. As for alcohol, it is pretty expensive as well. Alcohol, which is stronger than 2.25%, isn't sold in the grocery shops in Iceland. You can buy alcohol in the state-owned liquor stores called Vínbúdin.
And the most important Blue Lagoon! Yes, you can go there in winter, and yes, you will be warm in the waters, but read the full in my next post.