Puerto Rico Facts and Things to know
Fun facts of PR:
Fact#1:
Once you arrive in PR you hear birds singing everywhere. Guess what, those are not birds. Those are little frogs that called croqui and they only exist on this island! How cool is that?! And, they sing so their partner can hear them.
Fact#2:
PR is famous for its iguana population. Everywhere you go you can find little iguanas jumping around. All different colors. Near the city those iguanas will be small but once you are outside you may have a chance to see a monster iguana. They normally are not harmful to people in any case and will run
away faster from you, than you will from them.
Fact#3:
Puerto Ricans love horses. Once again, if you are in suburbs don't be surprised if you see a family of horses run by you. It's normal.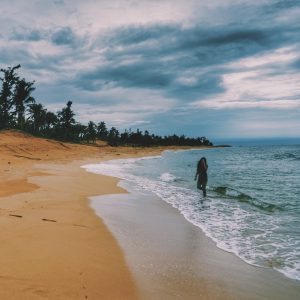 They let them run free and once they need them, they go and find them. They also love cats. Cats are everywhere in the city, especially around the Old Fort area. People bring them water and food. In addition, I recently discovered that if you live in the US you can pick kittens from the streets, vaccinate them, and bring them with you on the plane!
Things to know before going:
Bring some cash. Many places only take cash. Besides most of the banks are closed on a weekends, and I think it is better to be cautious when taking out cash from the street ATMs.
Do not stay in hostels, unless it is absolutely highly rated. Especially avoid the Old San Juan hostels, that are located in one of those pretty colorful city houses. Their prices will be cheap but those are normally gangster and dirty money places. Get an AirBnb. There are plenty. And you will be more comfortable.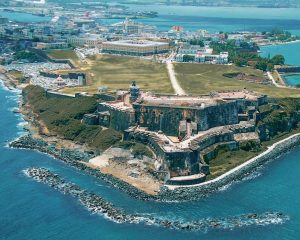 You cannot call Uber to the airport. They can drop you off, but they don't pick up. So, you will need to use a local cab upon arrival, it is $25 to the city.
Not everyone speaks English as you might think! Some don't understand English, so you will be speaking some sign language if you don't know Spanish.
And last, if you have your drone with you make sure you don't fly it around historical areas. In the best case scenario, they will just confiscate it from you, in the worst, a $6k fine or even jail.
Overall, Puerto Rico is unforgettable and its charms are many and quite unlike what can be found elsewhere in the United States.