Cairo. You don't want to stay and you can't imagine leaving…
You don't want to stay and you can't imagine leaving …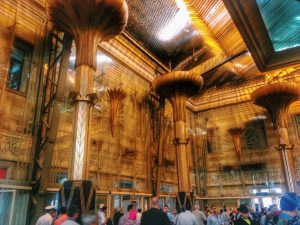 I can't remember how many times I've landed at Cairo Airport. I've spent a lot of time there changing terminals, running to catch a bus or simply flown in to explore the city. I love Cairo. I love this hectic, dirty, old city that never sleeps more than I love beautiful beaches of The Red Sea. I feel like every time I arrive I recognize people in the terminals and I know the city so well that I feel like I can walk around with my eyes closed.
I love to get lost in the rambling streets and just walk aimlessly surrounded by the locals.  I love to zip through crazy traffic, even thought driving in Egypt scares me so much. I love Cairo at night because it gets even busier and you have to wonder how anyone can function the next day… but they do!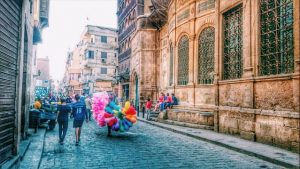 My favorite place in Cairo is Khan El Khalili, the oldest souk, that functioned as Turkish bazaar during the Ottoman period. I like to a table at El-Fishawy, the oldest cafe in the area, get a coffee, tea or sheesha (hookah), and people watch.
Old people stroll around, young people that gather, kids play soccer, carry balloons and sell sweet cotton candy in the ancient streets. I can feel spirit of old mosques, such as Al-Hussein Mosque, Al-Aqmar Mosque or the oldest  of all Ibn Tulun. I love browsing through Cairo's Grand Egyptian Museum and Museum of Egyptian Antiquities which holds the oldest Papyrus and writings in the world.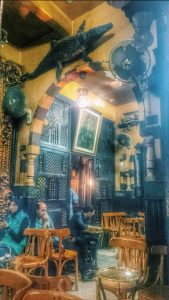 Explore Cairo, love its spirit, and I promise it will love you back, eat Koshari at Cairo's famous Koshari store "Abou Tarek" …or find "Farahat", the best restaurant chain, to try Hammam Mahshi – pigeons that are grilled to perfection – and served with a stuffing of rice, onion, chicken or pigeon liver, and a little cinnamon.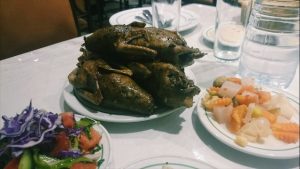 Take a trip to  pyramids. which are on the outskirts of the city, and ride horses through the desert, or jump on a camel and feel the spirit of the bedouins. Go inside a Tomb and pretend that you are a mummy and then enjoy the amazing views of Cairo.
Cruise the Nile on a boat or go to Tahrir Square, stand there for a moment, and remember the day of Egyptian coup, where millions of Egyptians stood up for their rights and freedom. Proud Egyptians that loved their country….. tough times for Egypt still havn't ended, unfortunately.
Stroll around Cairo and be surprised by how many people are open minded and friendly. Cairo is the city of contrasts: You will see one street shrouded in poverty when another nearby is bright and wealthy. Watch the sun set over the Pyramids, dance with belly dancers, sing karaoke at a bar, or enjoy live music in Cairo's restaurants. If you lucky you will hear the old Egyptian song Helwa Ya Baladi meaning "My country is beautiful"….
Be crazy, be wild, be stubborn, be persistent, be Egyptian that night, be Cairo ❤️❤️❤️…