I am not sure why I kept Puerto Rico out of my travel plans for a long time. It's a short and relatively inexpensive flight from the East Coast, and there's no need to have any special documents as it is an American territory.
My three concerns were:
Safety, as I was told it is dangerous
Things to do, as it is still in hurricane recovery, and
Is it really going to be fun ?
Here is what I discovered: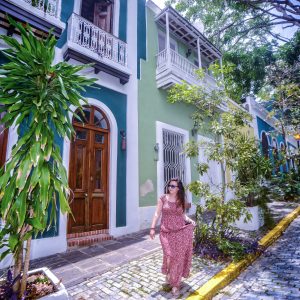 #1 SAFETY: The very first thing people tried to warn me about was that PR has very high crime rate. Well, I never checked statistics, I just left and I know now that Puerto Rico is NOT very dangerous. However, because there are  many people who are lower income and they may think that you are as a tourist are very wealthy. So I would avoid carrying expensive items and showing off your camera. No need to worry in the city during the day time, but it's best not to walk the streets at night, by yourself. Also, there are certain areas where you should probably avoid at any time of the day. Those are La Perla in Old San Juan, Puerto di Tierra, and Parque del Palomas. La Perla may confuse you with very colorful and attractive houses, and beautiful coast line, but you won't miss big sign LA PERLA upon entrance and  that's where you need to avoid. Also, at night it's better to be cautious in the areas called Ponce and Pinones, mainly locals live there, and they may not be happy if strangers are there.
 #2 THINGS TO DO: I didn't realize how many treasures Puerto Rico hides!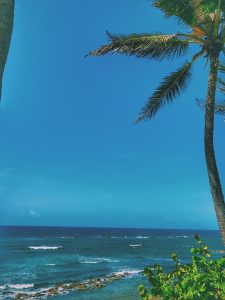 First, its History. The PR history began way back 2000 – 3000 BC, when it was populated by indigenous tribes. Then, after Columbus, Spanish settlements came in. They build Castillo Del Morro, the fort that you can't miss once you are in Old San Juan, and many other historical landmarks you find in PR. Worth going and exploring.
Beaches. They are definitely designed for relaxation, with extensive white sand and Caribbean-style nightlife. Some of them are incredibly beautiful ! The best around the city are Ocean Park, Escadron Beach, and Condado beach. But once you go west, you find magical Ricon and two islands Vieques and Culebra.
Once you are in Vieques don't miss an opportunity to go and see Bio Bay or Bioluminescent Bay. The bioluminescence of a bio bay is caused by single-celled microorganisms called dinoflagellates. These microorganisms glow briefly, usually in a blue-green color, whenever they are disturbed. This means that every splash and every movement in the water causes the dinoflagellates to light up in the water around you, giving the bay its distinctive glow. There are only five of them in the world and three are in Puerto Rico. Don't miss the magic !
There is another place you need to visit while in Vieques, the restaurant called El Guayacán, and meet the owner Marcos. I can guarantee you good food, ideal hospitality, and fun all night long!
Rainforest and the mountains. Beside all of the above PR is famous for its rainforest with unique flora and fauna, so in the mountains.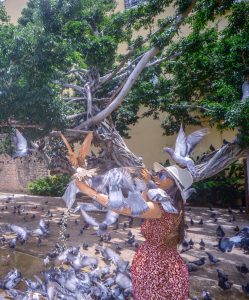 #3. IS IT GOING TO BE FUN?  Really silly thought. I also forgot that PuertoRicans love to party and dance salsa! Music is everywhere. And as you probably know, a recent favorite song "Despasito" came from here. I was lucky enough to get involved in a Noche Del San Juan, a local tradition that happens once a year, at the end of June. You gotta get together with your favorite people, hold each other's hands, let go of everything bad that happened to you past year and jump into the ocean. Backwards!
Puerto Rico was an incredible experience, and I am definitely going back. Read about Puerto Rico's myths here!