Last year  I decided to create my yearly diary with my accomplishments over the year.
Here you can read about my Year of 2017 
And here is my moments from 2018: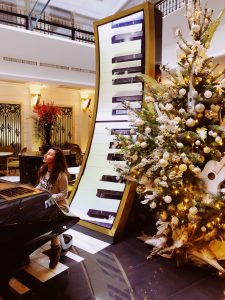 My accomplishments: My biggest accomplishment of this year is my business! I finally run my own business to help small businesses succeed. Social Media Management, Marketing and E-commerce consulting, Instagram Coaching, Marketing Assessment and Business Grow. I treat your business just like mine. Please check my website www.afsdigital.com for description of the services and contact information.
My Blog is up and running, I changed its layout and I improved some other visual content www.happylifeiseasy.com
More and more people are using my travel website to book their tickets worldwide as they discover it's really the cheapest way to fly ! Check www.travalias.com
My travels: Per usual I have traveled locally pretty frequent but my year started with the trip to Iceland ! I also have explored Puerto Rico, Canada, Germany, France, the most amazing Hungary and I went to the World Cup in Russia !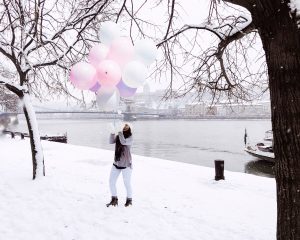 My Instagram: another big accomplishment of the year is growing my Instagram and gaining more followers ! That's been a challenge and lots lots of work, studies and investment for me ! I am not where I want to be yet BUT I am finally on the right path ! And the beginning of great success. I improved my photography and editing skills and I can help you to do so as well ! Just add me @alia.travelia
My personal life: 2018 did the biggest favor to me. It completely removed toxic people from my life. I didn't realize how important it is DO NOT have them. You are the average of five people you spend the most time with. Please choose wisely.
And that's why something really important happened to me this year ! I have gotten married !!! To the most wonderful and caring person ever. My life warmed up and became a lot easier with HIS enormous support and love. I am so grateful and thankful. And I am only  getting exited to what the next year will bring!
New Years Goals:  
Get more clients and help people to grow
More Travel Destinations – mainly Asia
Explore more Carebbean
Mt. Kilimanjaro Hike
And Havasupai is still on my list
And finally to go back to Egypt, now with my husband
Do more charity work !
Inspire and bring more positivity to life!
"In the New Year, never forget to thank to your past years because they enabled you to reach today! Without the stairs of the past, you cannot arrive at the future!"
― Mehmet Murat ildan