The North Coast of Alexandria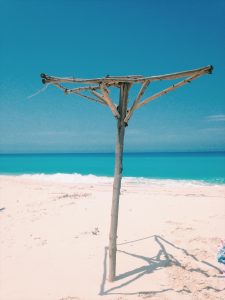 Let me tell you about the most magical place in Egypt.
Do you think you do know all the places that have the best turquoise waters and beautiful sand beaches? No you don't until you see the North Coast of Alexandria. I am not even going to try to describe how beautiful it is, just look at the pictures.
This treasure of the North Coast is one place that is not overrun with foreign tourists. You have to know someone who will take you there or at least show you the way. Even though a few tour operators offer trip to Marina or Marsa Matruh, it is a vacation retreat frequented mainly by locals.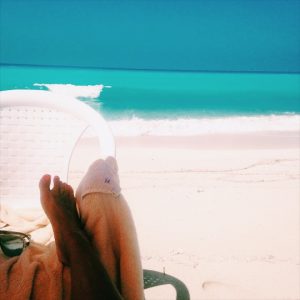 The drive from Alexandria is about 1.5h (Egyptian drive) and it takes you through local villages, desert, small shops and a couple of roaside diners.
These diners and other places in the area have the best food: grilled meats, kebabs, vegetables etc., cooked underground in earth oven – the traditional Bedouin way. And it is delicioussssss…
Once you arrive, you get a feel for real Egyptian life. All women are covered and wear a loos dress called a tob sebleh. Men wear gallibaya (a long shirt made of cotton ).
It may be a little nerve racking when you are in a typical Arab village like those you see it on TV : old cars, mules, abandoned buildings, kids who run into you and try to touch you. You will be stared at if are white. Most people are harmless but do care for your belongings.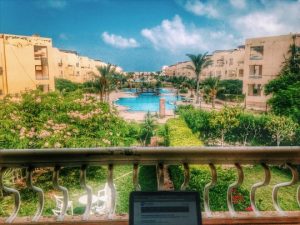 Then road opens up and you will see resorts and a breathtaking coastline. No words can describe how beautiful those areas are. Many resorts are build in traditional styles and you feel as though you are in an Aladdin Fairytail.
Summer time is the best place to visit the North Coast: vacation mode, happy people, many activities, warm waters.
Porto Marina is the area that is the most tourist friendly. This is an  Egyptian Vegas – seriously!  I was very surprised to discover such a place in a middle of nowhere, with restaurants, shops, canals, attractions, hotels, pools, golf courses – just like Las Vegas.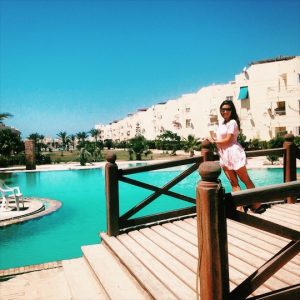 If you get a chance, drive around Marina Village and go all the way up to Marina 5, where most of the villas are. What a huge contrast between Egyptian reality and this area! Villas are spacious and beautiful, with gardens and terraces, modern or traditional, overlooking the water. Mindblowing!
And once you've had your fill of the beauty of the coastline, incredible food, new impressions, friendly smiles and happy people, grab glass of wine and enjoy the breathtaking North Coast sunset. It is almost impossible to watch the North Coast sunset and not to dream…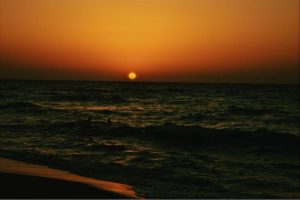 North-Coast-Alexandria